RMB is not a free trade (do you call it free trade) currency. I mean it cannot be exchanged to or from foreign currencies freely, not as USD or Euro.
From RMB to foreign currencies
For local residents (China passport holder), they cannot directly go to a bank to exchange their RMB to USD or other foreign currency. People can exchange foreign currency only before an international trip. For example, before my business trip to Seattle, I can go to a bank with my passport (with valid U.S. visa) to exchange about 16400 RMB to 2000 USD (if the rate is 8.2). Sometimes, the bank may require you to show them your flight ticket. After then give you the USD cash, they will put a stamp to the next page of your U.S visa – Foreign Currency Exchanged. Then you can not get more USD for the trip.
What if I really need more? Typically, I will have to turn to my friends who have enough USD to exchange it. Of cause it is illegal. The policy is, you cannot exchange foreign currency outside a bank.
Recently, the policy is not as strict as before. There are more ways to exchange more foreign currencies.
1) You don't need to exchange too much foreign currency. Just use your RMB credit card outside China and after you return, you can deposit RMB to balance your card.
2) If someone needs to go out of education or business, 2000 USD may not be enough for them to support their lives, there is special approval process to exchange more.
From Foreign Currencies to RMB
Upon arrival at airport, you can directly exchange RMB at bank counters.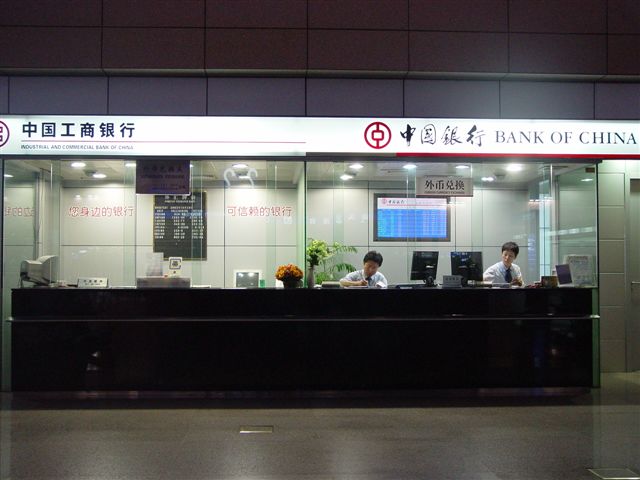 I remember (not sure) there is an limitation of 200,000 USD for the exchange at once. Here is what I wrote before.
2. After checking with the Bank of China hotline, The USD to RMB exchange limitation is 200,000 USD (Two hundred thousand USD) for both local residents and foreigners. Exchanging above that limit need to be reported to the Foreign Currency Exchange Administration and waiting for approval and register. I think the limit should be OK for you, but you still need to check if you need to claim the cash at custom if you bring too much money. The limit applies to exchange in cash.
I believe the article Currency Exchange at Shanghai Pudong Airport