Today, I want to share about the topic of Death and Religion in Tibet.
Caution before Deciding to Go to Tibet
Many people encourage others to visit Tibet by themselves to draw a conclusion. I also believe so, but before you go, I do want to put a very bold statement here:
Be Aware of Altitude Sickness.
Prepare for the Worst.
Never Catch Cold in Tibet
Why? Because Tibet is  not distinct from other regions on culture, religions, the natural environment in Tibet is very unique – maybe the highest places with less oxygen than any place else.  Let me share my own story.
Death in Common in that Natural Environment
In Oct 2002, Wendy and I was very excited to visit Daocheng – the Tibetan area for the first time. We joined a group of 18 people, and experienced the most beautiful but worst natural environment in my whole life (see reports and pictures here). However, one man passed away during the trip. Seriously, he died because of altitude sickness. I wrote about the story briefly in my blog after we are back:
His wife, wrote a memorial article here.
I don't want to mention it because it was so terrible, and everyone was horrified. Only in Tibet, people may feel how weak a man's life is. In my original imagination, death is still very far from us – people may be ill, lasting for a long time, and finally, cannot cure, and die…
In Tibetan Plateau, death is so close to everyone. Under the beautiful snow mountain, and in the highest town in the world, the purest soul and the most dangerous threat to people's life exist in the same place. Death arrives just at night – any night for any one.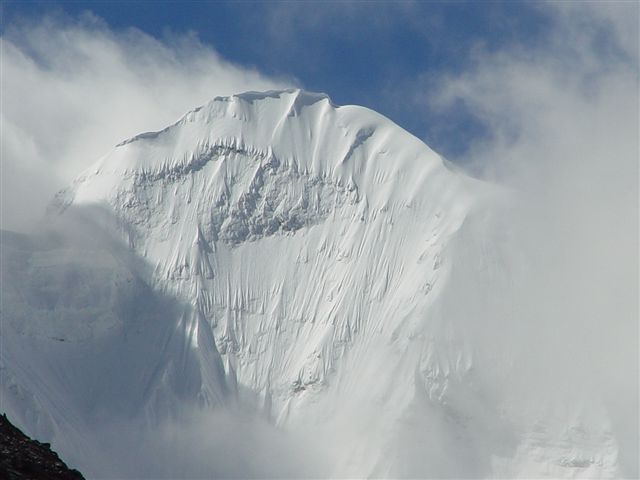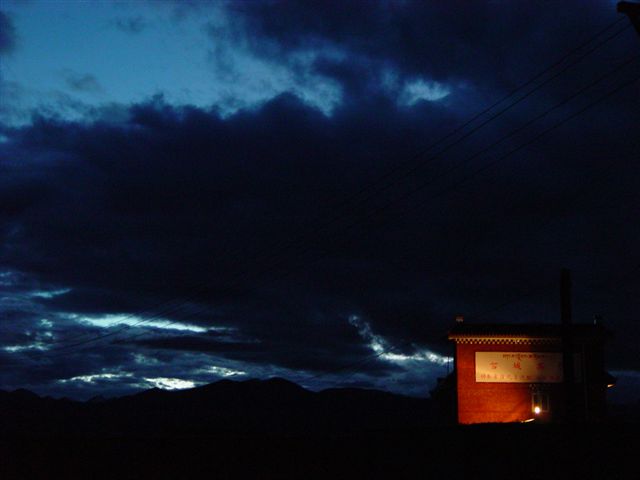 "The Judge" is not the only one we know dead during the visit. In the same month, 4 persons in the village (of 100 or something people) lost their lives. I heard (which means I cannot verify whether it is the truth or not) one drove a motorcar and directly run down on the mountain. The other three went to forest to crop trees, and a tree collapse, and killed three (one of them is the head of local Party branch). I hope that only happened for the month of bad luck.
Imagine what this reality may influence your point of view to this world. At least it changed mine. In that plateau that is not suitable for man kind to live, the only thing a mother can do to ensure safety of her children is to pray for them – at any time, their lives can be taken away by the nature. What else can she do? When people's life is not in the control of human, religion is the very powerful to help people. I don't think people have the right to easily say "your thoughts is stupid"… It is the person who say it reveals his own limited understanding to the world.
Tibet is a Unique Place
Since I have so limited experience with Tibet, and I almost know nothing about the mysterious land. I just want to share my very limited experience to remind people about the tough natural environment in that place. It is not just from social side, it is also from the natural side. Hope it helps.
In the last few weeks, in response to what is going on in Tibet, and in Paris Torch relay, and many related events, I initiated discussion around Tibet. The result is

 

Tibet Issues Related Entries:
Many of them generate more than 100 comments from thoughtful readers. Not only the quantity, the quality of the comments are among the best during the last few years of my blogging. No matter which perspective people see the matter (as I always believe there are thousands of different perspective to see the same thing), there is something I think people share in the discussion – seeking for understand, and ready to understand.  
This is not a news site. I don't pray for some "breaking news" so people can come to visit the site everyday. I am happy that the conflict didn't get larger. If we can improve understanding and communication from this event, that is the a positive change, although I do worry that the event made the gap in communication between western and Chinese world even bigger…
I hope I wrap up the recent meaningful Tibet discussion with this post. I hope more people start to share their first  hand experience instead of just quoting some thoughts from book, or even worse, from eye-ball driven media.