Skiing in Shanghai? Are you joking? But it is true. I am very excited to share my experience with one Indoor Skiing Site that just opened in Shanghai.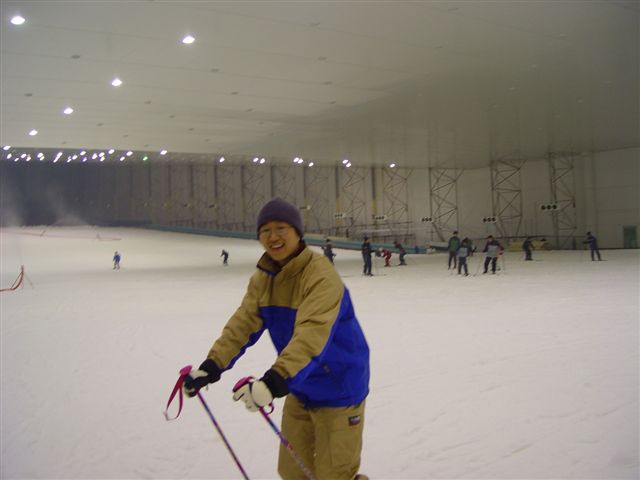 I am learning to ski. This is the first photo in my life in Skiing Shoes.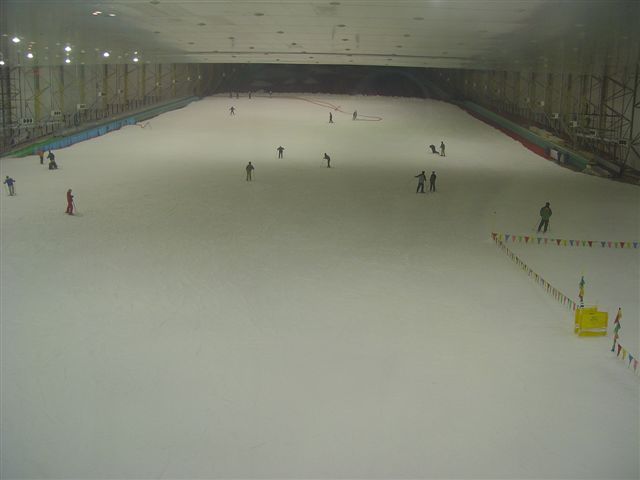 The overview of the skiing site.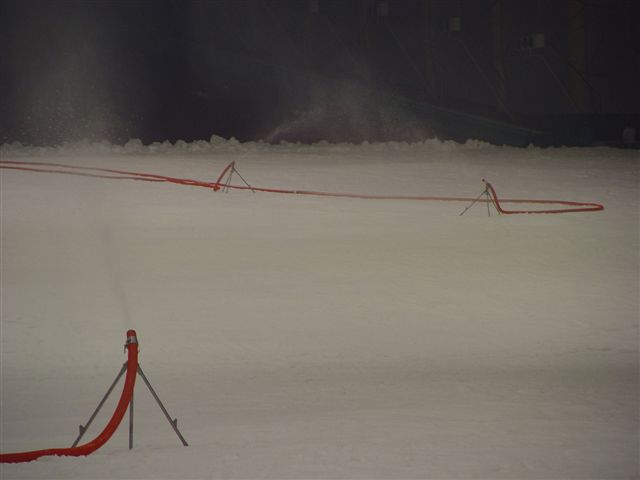 This is how the snow was made. Three large pipe is blowing snow pieces to cover the surface of the ground.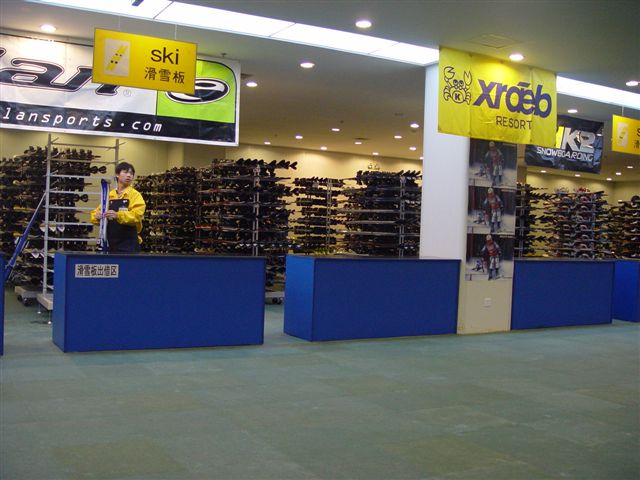 The counter to get skiing shoes.
Tel: 8008207910 / +86-21-62727910 / +86-21-62727912
Address: #1835, Qi Xin Road., Minhang District
Update January 12, 2004
Current price (as of January 12, 2004): 125 RMB for unlimited skiing time. It is closed at 1:00 AM. Sounds good.