Want to see real colors of the taxis, as I mentioned in this article? Here you are.
Dazhong
Turquoise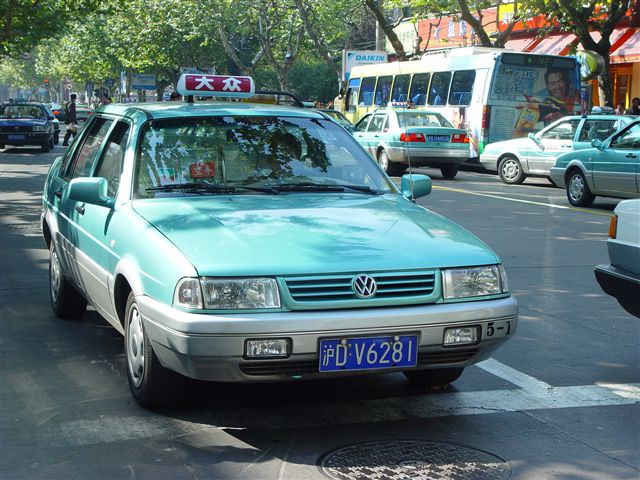 Qiangsheng
Yellow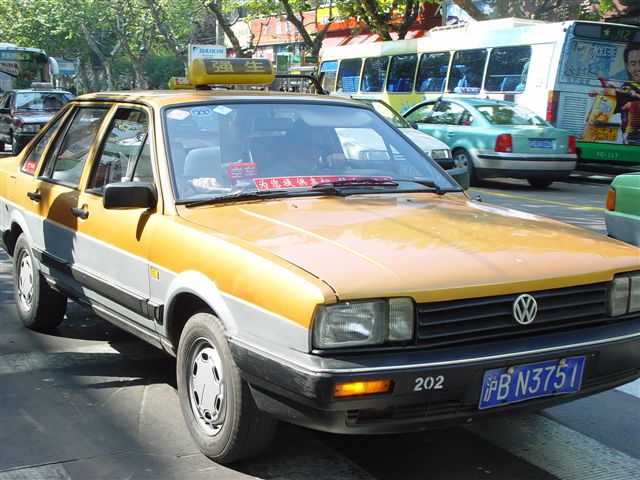 Taxi Queue
The left most taxi with only a tail is the Indian Red I mentioned. The dark blue taxi between the Dazhong (Turquoise) and the Qiangsheng (yellow) taxi is from Blue Union.
More Pictures to Come
I am not in Shanghai so I cannot take more pictures of the other colors, especially the France Red taxis. But I will post them here.