For many foreign visitors to Shanghai, taxi is a convenient transportation tool that is not expensive. However, do watch out those bad taxi drivers!
This morning, I got an complain mail from my reader who asked me about the taxi fee from Pudong Airport to his hotel.
I have arrived to Shanghai, but i think i was victim of a couple of bad taxi men, they charge me with 480 RMB to bring me from the airport to the new Renaissance Hotel in Pudong, I read that the usual rate was around no more than 130 RMB. The taxi metter was working and suddenly they told me that it brokes. It was difficult to argue that the rate was high that I expected but they did not want to down my luggage until they (are) paid, as in fact they leve me across the street in front of the hotel, like pretending that nobody else saw the situation.

I do not want to post this at the web, because I do not want to create a bad concept on people. I am sure that this is no the usual stuff, just please make some comments by yourself so nobody else falls in this situation, assuming that they charge me wrong, in case that the rate is correct forgive my comments.
What? I shotted out to see there are such bad taxi in Shanghai that charges 480 RMB for a trip from Pudong Airport to a hotel in Pudong. Yeah. The rate should no more than 130 RMB for the trip. I think the service of Shanghai's taxi is outstanding. This case is definitely not the common case. But I feel the responsibility to warn travellers to Shanghai about the bad guys.
How Much Does it Cost from Shanghai Pudong Airport to….
From email or my BBS, I'd say estimated taxi fare questions are among the top of the FAQ list. Give you some rules of thumb.
Typically, you should not pay over 200 RMB for a trip in Shanghai
You has the right to refuse to pay if you are not given a computer printed receipt.
Call Shanghai Transportation Administration Bureau telephone 63232150 to complain
110 is the emergency number in the city just like 911 in U.S. Give it a try if you feel not safe in the taxi.
The Rule Behind the Fare
If you are interested, you can study the way Shanghai taxi charges. In simple words, the rule is 10 RMB for the first 3 km and 2 RMB per km and 3 RMB per km after 10 km.
Note: This is only estimated taxi fare. Waiting time and night fare (50% up) not considered. Check here for more precise rules
Sample Fare
From Pudong Airport to
People's Square - 30 km and should cost about 100 RMB
Xujiahui - 40 km, about 130 RMB
Hong Qiao Airport - 40 KM, 150 RMB
Look at my Shanghai Hand-Made Map, you get an idea that Hong Qiao Airport is almost the west-most part of the city and Pudong Airport is the east-most point (Pudong Airport is at the sea shore. You can see the East China Sea from this bird view picture of Pudong Airport). If the taxi fee between these two points does not exceed 200 RMB, why the taxi driver charges you more than that?
Again, get a receipt
All taxi in Shanghai should use a meter to count the distance and the waiting time. Never let any taxi drivers turn off the meter during your trip. Pay only according to the meter. Here is what you may expect at Pudong or Hong Qiao Airport and my suggestions:
Some will tell you that they offer you a better price than the meter.

Don't believe in that. Insist to use the meter.

What if they said their meter is broken?

It is not possible. Most passengers in Shanghai ask for receipt and know the rule - no receipt, no money. So he must be cheatting. Warn him/her that you will complain.

What if I think the taxi charge me higher than they should?

Keep the receipt and ask your hotel to call the taxi administration to complain.
The Taxi Administration has gain my trust that they always follow up to find out the taxi driver for an explaination. For some bigger companies, they even provide "run it again" service. They send another driver to run the way again to check out the actually price.
Choose the Better Taxi Company
I suggest you to take the taxis from bigger company if there is any choice. I have a guide on the ranking of Shanghai taxi companies.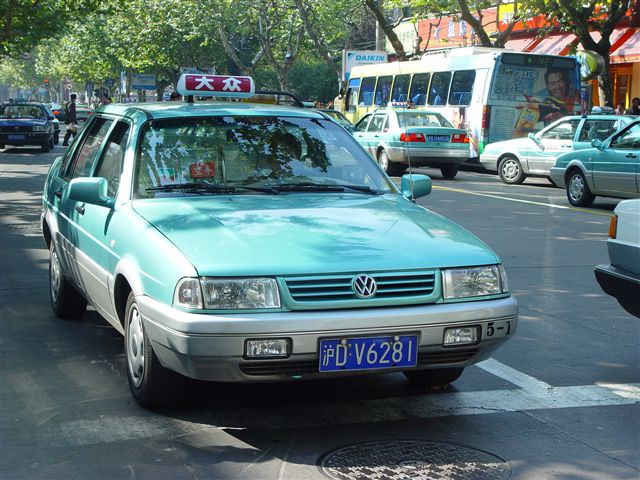 Dazhong Taxi, the best in Shanghai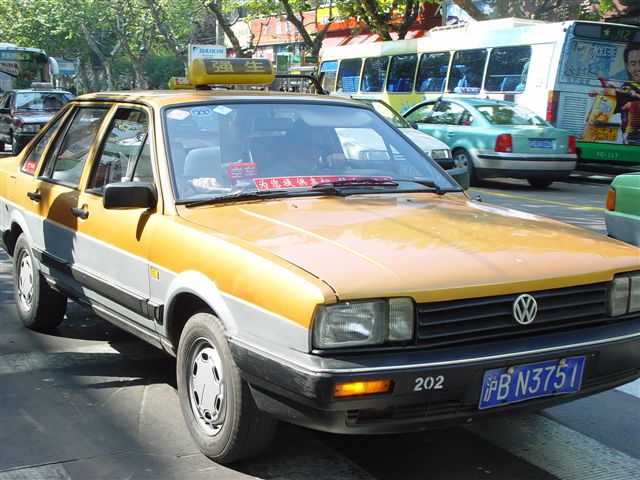 Qiangsheng Taxi, also very good
Good luck and don't get cheated by a bad taxi driver.